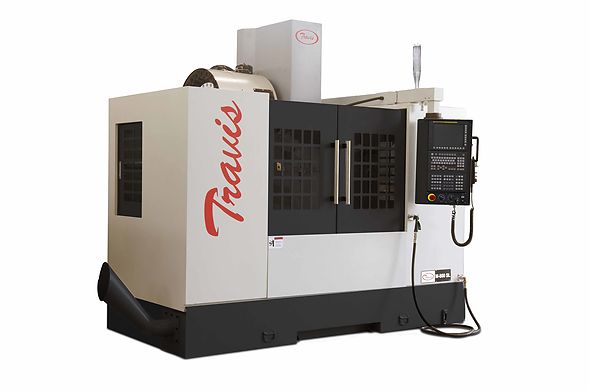 The M-800SL is a very reliable numerical control machine tool. This machining center is the first of our standard line of carriage. A competent machine for precision work, as well as useful for chain production, in a wide variety of materials. An efficient solution for all types of jobs.

It has guides with Turcite-B cover on the contact surface. This machining center also has high quality elements with angular contact (P4) in the spindle, as well as a pneumatic tool fixing system. It also has automatic lubrication. This center of mechanized CNC is viable to work like 3, 4 and 5 axles if it requires, in addition has of a cambiador of type parasol or aleatory, according to the preference, and of a numerical control of the prestigious marks Fagor or Fanuc.

We have a wide range of CNC and conventional machines in stock. With short delivery times and guarantee during the first years. If you need information or a budget, you can contact us directly by email or you can call us by phone and we will gladly assist you.
Technical Characteristics
Worktable
Surface
960 x 460 mm.
Number of slots and measures
3 - 18 x 120 mm.
Maximum load over table
600 Kgs.
Travels & distances
Longitudinal travel (X)
800 mm.
Transversal travel (Y)
500 mm.
Vertical travel (Z)
500 mm.
Distance spindle nose to table
100 / 600 mm.
Distance spindle nose to column
500 mm.
Headstock
Tool holding system:
Pneumatic
Speed range
1 - 10000 rpm.
Tool changer
Number of tools:
16 / 24
Type
Umbrella / Random
Maximum tool weight
8 Kgs.
Tool size
250 / 300 mm.
Ballscrews
Ballscrews diameter X,Y,Z
32 mm.
Rapid feedrates X,Y
25000 mm/min
Rapid feedrates Z
25000 mm/min
Machining feedrates X,Y,Z
1 - 5000 mm/min
Power
Main motor (cont./30min.)
10 / 15 HP
Servomotors
11.5 X Y / 23.5 Z Nm
Coolant pump motor
0.5 HP
Weight & dimensions
Area occupied
3140 x 2580 x 2500 mm.
Weight
3500 Kgs.
Brand:
Travis